The National Hockey League is not known for diversity. Just this past Winter Olympics was the first time in history a Black man, Jordan Greenway, played for a US hockey team and there are approximately 30 Black players in the NHL.  Detroit Red Wings prospect Givani Smith is one of the few Black players in the NHL. And sadly, he is dealing with so much racism that he needs a police escort.
SEE ALSO: Calls For Starbucks Boycott After The Company's Weak Apology For A Racist Arrest
The 20-year-old has been dealing with racial taunts from the beginning of the season.  Rangers general manager Mike McKenzie said, "It's heartbreaking to be honest. He shouldn't have to endure it. He did a good job of turning the other way. I think the unfortunate part — and it pains me to say this — is that he's probably used to it by now. He's probably heard things before, which is brutal."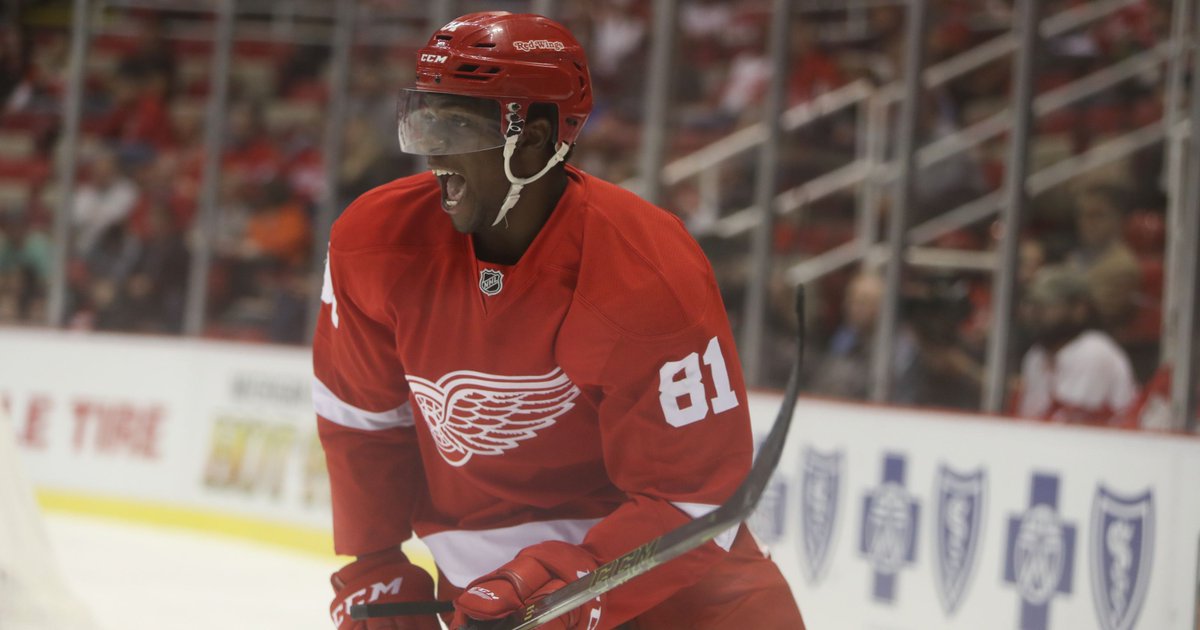 According to ESPN, Smith was suspended from an Ontario Hockey League playoff game last week "for giving the middle finger to the opposing bench, but before and after that incident he was subjected to racial slurs and threats, according to his team." Considering all of the savage violence in hockey, it is deeply disappointing Smith was suspended for flipping someone off.
Waterloo Region Record reporter Josh Brown claims Smith giving the middle finger "sparked a series of racially charged comments on social media" and "One troglodyte reportedly sent a photo to Smith's personal Facebook account with the caption reading 'Hockey N***er and another sent a death threat."
Now, Smiths needs a police escort from the airport and he watched Monday's Game 7 from the press box with a security guard outside of his door, all because of racist NHL fans.
Sadly, this is nothing new. Devante Smith-Pelly of the Washington Capitals dealt with racial taunts earlier this year and Wayne Simmonds of the Philadelphia Flyers has been open about racism on the ice. Hopefully, the NHL and the Ontario Hockey League can find better ways to handle racism — instead of suspending a Black player who had a human reaction  to being called the n-word on the ice.
SEE ALSO:
Billy Graham's Complicated Relationship With Black America, Explained
Woman Shouts N-Word, Literally Stops The Show At 'Black Panther' NJ Screening
Black Hockey Player Needs Police Escort Because NHL Fans Are So Racist  was originally published on newsone.com